Uitzending op de stream van 192 Radio, zondag 17 nov 2019 20-22 uur + vrijdag 22 nov 2019, 23-01 u.
Je blijft je verbazen. Bijvoorbeeld over oude bekenden als Tommy Roe en Paul Anka. Roe scoorde een jaartje terug uitstekend met Dizzy, maar deze nieuwe, een productie van Steve Barri, doet in de VS niks. Toch een te ouderwets geluid? In Canada en Australië is het Top 10 materiaal. En van Anka zou je verwachten dat hij echt afgeschreven was na vijf jaar absentie uit de Top 100. Maar in 1969 staat ie er opeens vier keer in. En dat Happy is nog best aardig ook!
En omdat we het zo mooi vinden mag Angel Pavement (foto) in uur 2 nog een keer hun single doen, een groep die uit diverse bands ontstond en vocaal sterk geinspireerd werd door The Byrds en The Hollies. Verder blijkt dat wij in Nederland kennelijk Melanie hebben ontdekt. En horen we wat Phil Spector zou maken van het beroemde Proud Mary.
Presentatie: Dirk van Dijk en Frans de Graaff
1e uur
Take a letter Maria – R.B.Greaves (9)

One tin soldier – Original Caste (99)

The brain – The American Breed

Jam up Jelly tight – Tommy Roe (88)

I'll blow you a kiss in the wind – Tommy Boyce+ Bobby Hart

Walkin' in the rain – Jay and the Americans (96)

Whole lotta love – Led Zeppelin (82)

La la la – Bobby Sherman (78)

Fancy – Bobbie Gentry (86)

 Happy – Paul Anka (95)

 Sunday Mornin' – Oliver (76)

Don't let love hang you up – Jerry Butler (98)

Heaven knows – The Grass Roots (33) → Amerikaanse top 10

Swinging tight – Bill Deal and the Rondells (67)

Tomorrow night in Baltimore – Roger Miller

Cold Turkey – The Plastic Ono Band
2e uur
She came in through-Slumbers-Weight – The Beatles

World of love – The Pattersons

Baby you've got to stay – Angel Pavement

Appleknockers flophouse – Cuby and the Blizzards(31)

Beautiful people – Melanie (32)

We zijn toch op de wereld – Adele,Piet,Leen (Schaep)->NL top 10

I never thought I'd fall in love – Peter Straker

Melting pot – Blue Mink (50)

Winter world of love – Engelbert Humperdinck (46)

Proud Mary – The Checkmates Ltd (45)

Onion Song – Marvin Gaye and Tammi Terrell (36)->Engelse top 10

Victoria – The Kinks

The Deal – Pat Campbell (43)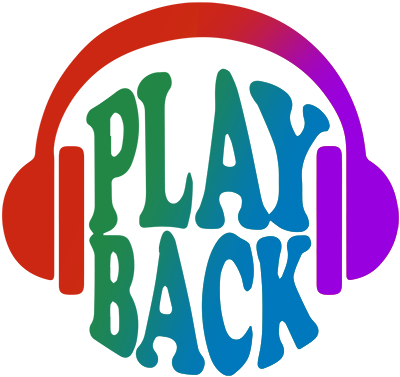 Leden / donateurs van de Stichting Norderney kunnen de uren van Playback van terugluisteren op de leden/donateurspagina.
Playback – uitzending 10 november 2019 – UUR 1
Playback – uitzending 10 november 2019 – UUR 2
Info eerdere uitzendingen: